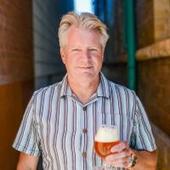 Magnolia Brewing Co.
Cantwell, Dick
Head of Brewing Operations
Dick Cantwell is a pioneering craft brewer in the Pacific Northwest, recently transplanted to San Francisco. He has published articles and books (Barley Wine, Wood & Beer, The Brewers Association Guide to Starting Your Own Brewery) and three times was awarded Large Brewmaster of the Year at GABF. He is also a Russell Schehrer Award honoree.
ActivPortal.ShowPlanner.detail.common.headings.sessions.plural